If you are looking for a place to raise your family Carmel, IN may be just what you want. Nearly 34% of Carmel households have school aged children. If you want your kids to have plenty of friends and children to hang around Carmel is a great option.
Carmel has over 500 acres of parkland
The Center for the Performing Arts has a variety of shows.
Carmel public schools are ranked among the top 1% in the nation.
96.0% High School Graduation Rate
The pictures featured below come from Niche rankings. ( https://www.niche.com/places-to-live/carmel-hamilton-in/rankings/) As you can see Carmel is the top place to in Indiana as well as the best suburb to live in America.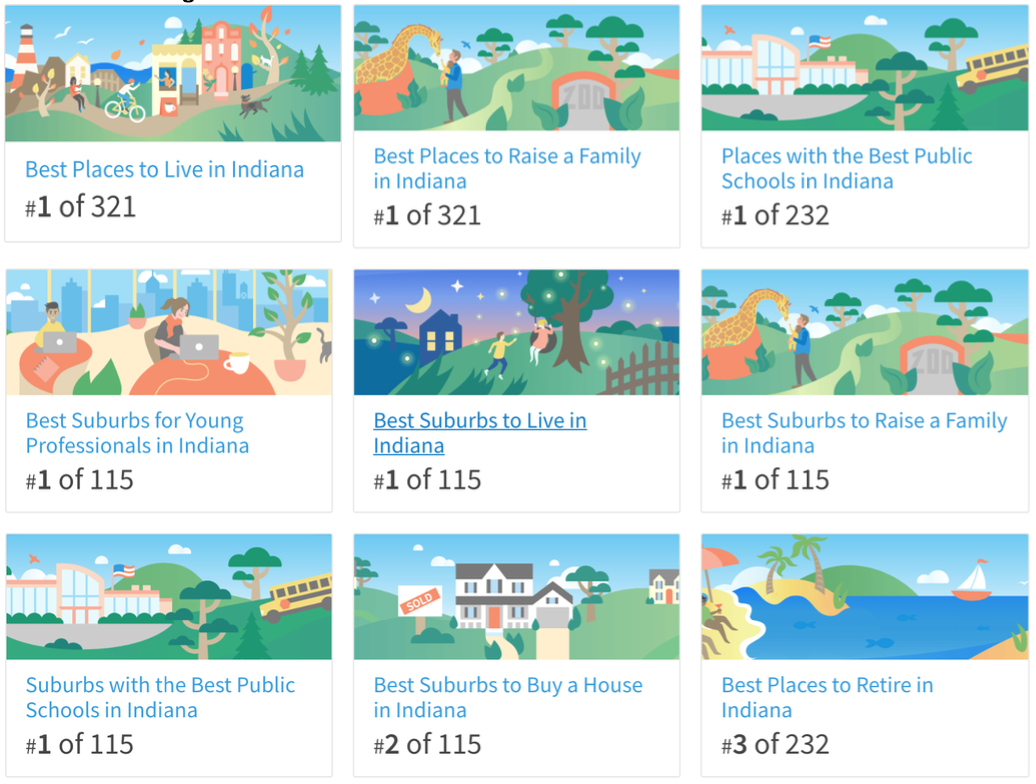 Carmel, IN may be the perfect spot to settle down and raise a family. With over 15 years of real estate experience Scott is the best option for buying/selling your home in Carmel.
Posted on August 19, 2019 at 4:34 pm
Scott Hackman
Posted in
Market Tips
The FED just announced their plan to cut the Fed Funds Rate by 0.25%, a cut in the FED Funds Rate has not occurred since the financial crisis over a decade ago. How does this decreased funds rate affect you?
Cheaper Home Builds

This decrease in the Fed Funds Rate will make building a home cheaper. Labor and material cost associated with building a home are on the rise and this Funds Rate cut will help combat those increased costs.

More Houses on the Market

The inventory of listings will increase, because it will be cheaper to build a home with this Funds Rate Cut.

More Stability to the Housing Market

This cut in the FED Funds Rate will add more stability to the US housing market. The economy of the housing market continues to strengthen, and this cut will encourage even more growth.

Possible Refinancing on your Loan

The average 30-year fixed rate (3.93%) is currently the lowest it has been since 2016, so if you have bought a home in the past few years I suggest looking into refinancing your loan.
While a cut of 0.25% may seem small the implications associated with it are not. Cost of building a home will decrease, increased housing inventory, increased stability in the housing market, and the opportunity to save money by refinancing your loan.
Howley, Kathleen. "Fed Cuts Rate, Citing Global Developments." HousingWire.com, HousingWire, 31 July 2019, www.housingwire.com/articles/49739-fed-cuts-rate-citing-global-developments.
Posted on August 2, 2019 at 4:59 pm
Scott Hackman
Posted in
Market Tips